Zesty.io for franchises
Accelerate franchise growth with scalable website management
Zesty.io provides franchises with the only tool to manage content at scale without extra development time or resources.
Say goodbye to plugins, workarounds, and headaches.
Manage more with less headache
Whether you're looking to find more franchises, ignite growth within your current franchises, or expand your offerings, Zesty can help your business succeed with website and app management.
Manage all franchise web content in one ecosystem
Whether you're managing one site or several unique sites for your franchises, keep everything in one place with Zesty's Ecosystem management.
Zesty offers pre-built templates to get your site up and running faster, and create new sites efficiently.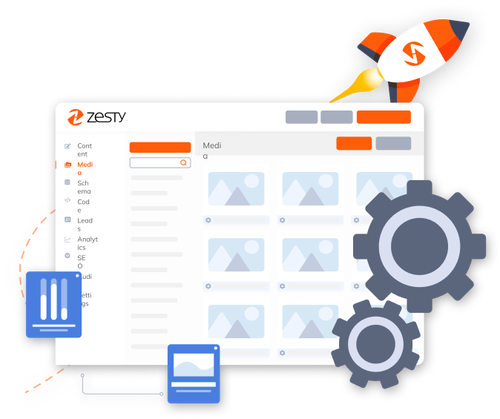 Create content once and publish across any franchise page
Do all your franchises have unique pages that need to be updated individually - even if they share much of the same content? With Zesty, you only need to create that content once and can reuse it across any page.
Ditch the plugins and speed up your site
Leverage API's for integrations with any of your favorite technologies, without slowing down your website or making it vulnerable with unnecessary plugin code.
Zesty makes integrations simple with our Marketplace and custom integration offerings.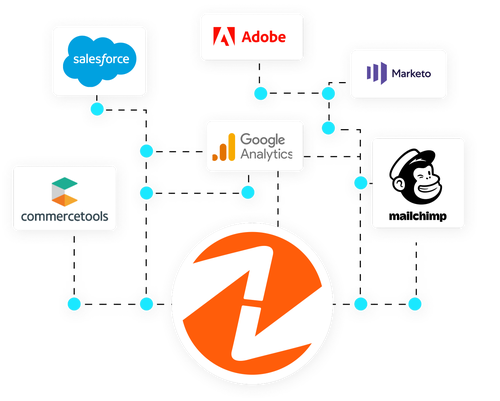 Customize roles and user permissions
Zesty offers customizable user governance, so you can offer franchise owners or specific team members access based on pages, roles, and more.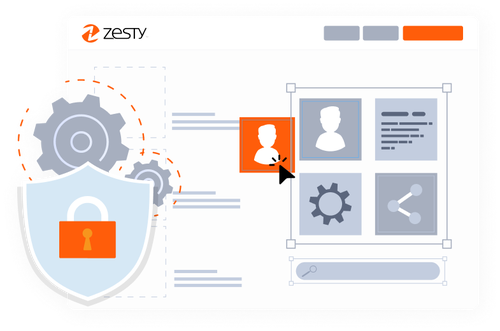 Position your business for growth
Even in challenging economic times, Zesty can help your brand find growth opportunities by bringing you a faster way to manage content and a more robust way to manage scale.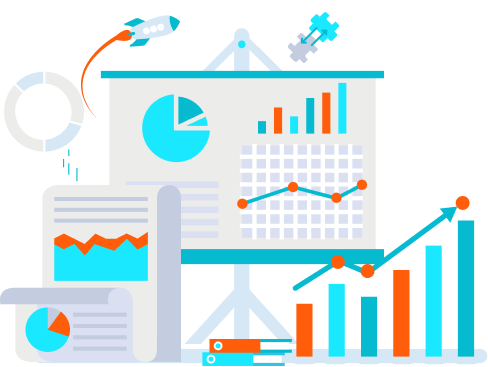 The proof is in the numbers
Zesty helps brands achieve:
2.25x faster development
Create, edit and publish quickly with powerful developing and visual editing tools.
99.999% uptime
Reduce churn and improve customer experiences with industry-leading uptime.
56% lower TCO
Create without extensive IT involvement, additional development resources, or additional costly tools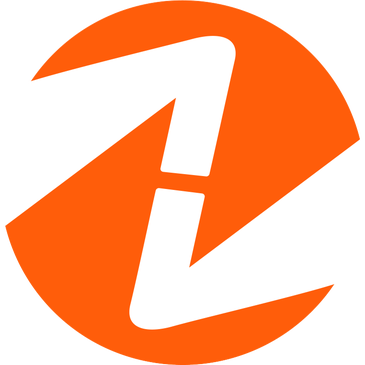 Managing franchise content is more powerful with headless CMS
As businesses grow and become more complex, legacy CMS platforms like Wordpress just can't get it done. With headless CMS, you can continue to support increases in franchise business, visitors to your website, and complexity to your workflows.
Create content once
Publish across any page on your site or franchise sites
Manage brand assets in one place
Enjoy faster page speed and quicker page creation
Zesty.io key features
Multi site management
Manage your brand across sites with ease, host event pages or microsites, all from one interface.
Multi-language and localization
Customize your site for every market with leading multi-language capabilities that allow you to independently control every version.
Automated SEO
From meta tags to optimized page speed, let Zesty do the work to keep your SEO running smoothly.
User governance
Never worry about someone accidentally publishing content again. Manage teams, individual users, and their permissions on a granular level, down to the content piece.
Global site management
Manage your brand's multiple sites easily, set brand standards and permissions for content editing to ensure consistency across sites.

Increased brand consistency
Keep all your brand-approved assets in one place for easy access by your team.
Live Previews
Ensure your content appears exactly how you want on every device, all from the Zesty interface
Omnichannel Distribution
Create consistent experiences across channels, from desktop to mobile to voice and beyond
Enterprise-grade security
Zesty boasts SOC II security, GDPR, CCPA and more compliance, letting you focus on keeping your site running smoothly.
Our clients love working with Zesty
"Zesty.io helps in building multi-sites. It is an open platform that is free for users. Zesty.io has a multi-site ideal for companies that are capable of operating different brands. Zesty.io is an open platform that is free for users to use it. It is very easy to create a site with the help of Zesty.io."

Elaina C.
Software Engineer
Zesty is designed to meet the needs of development teams with the ability to configure and customize to meet needs while being simple enough to provide non-technical team members the ability to make content updates without requiring development resources.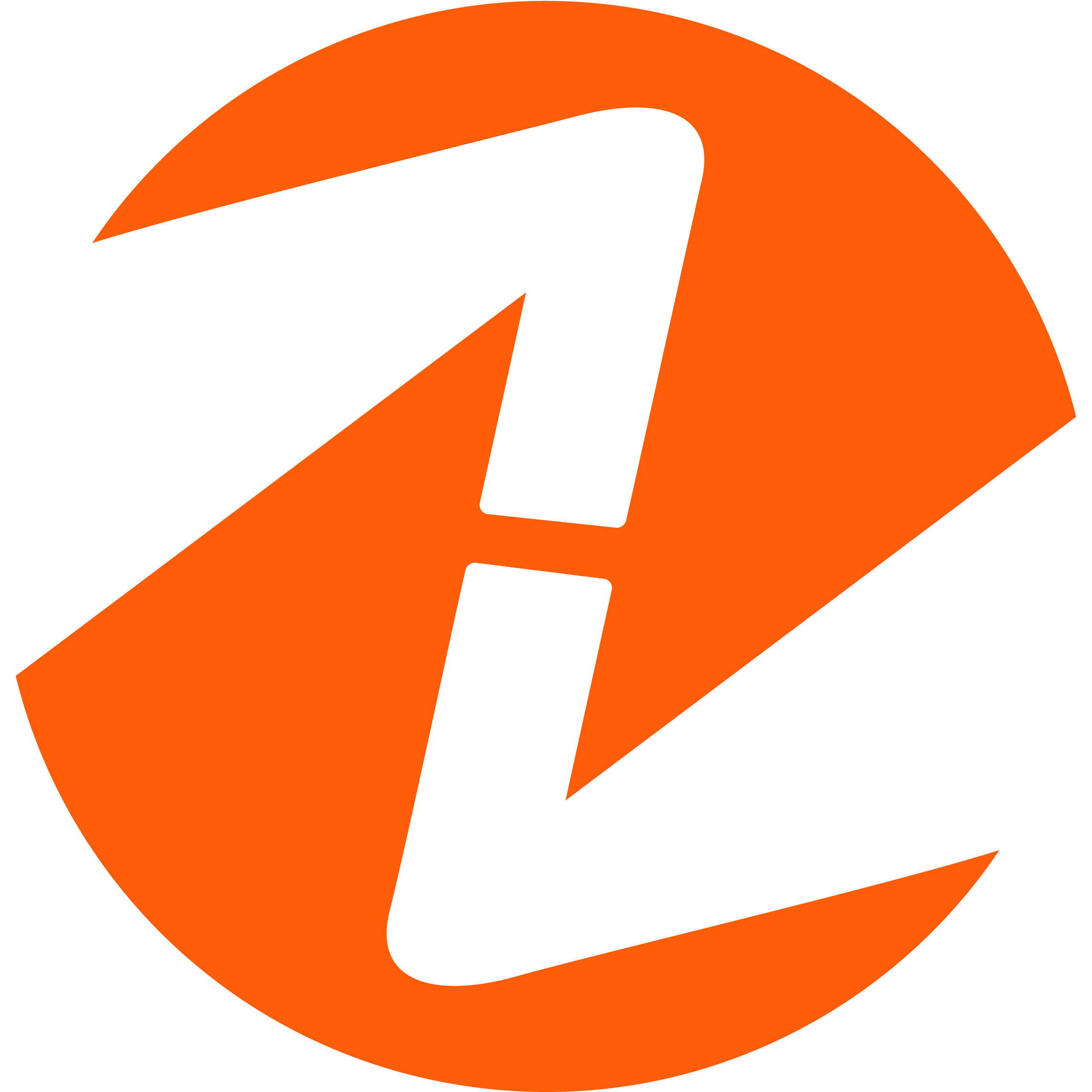 Zesty User
Chief Marketing Officer
"Zesty's CMS has been a game-changer for our team. Using Zesty for our revamped Creator Portal has allowed our team to have full control of the site, including the ability to make quick updates and build out posts on an incredibly user-friendly platform. We're excited about the launch results and to use Zesty to continue to grow and engage our creators!"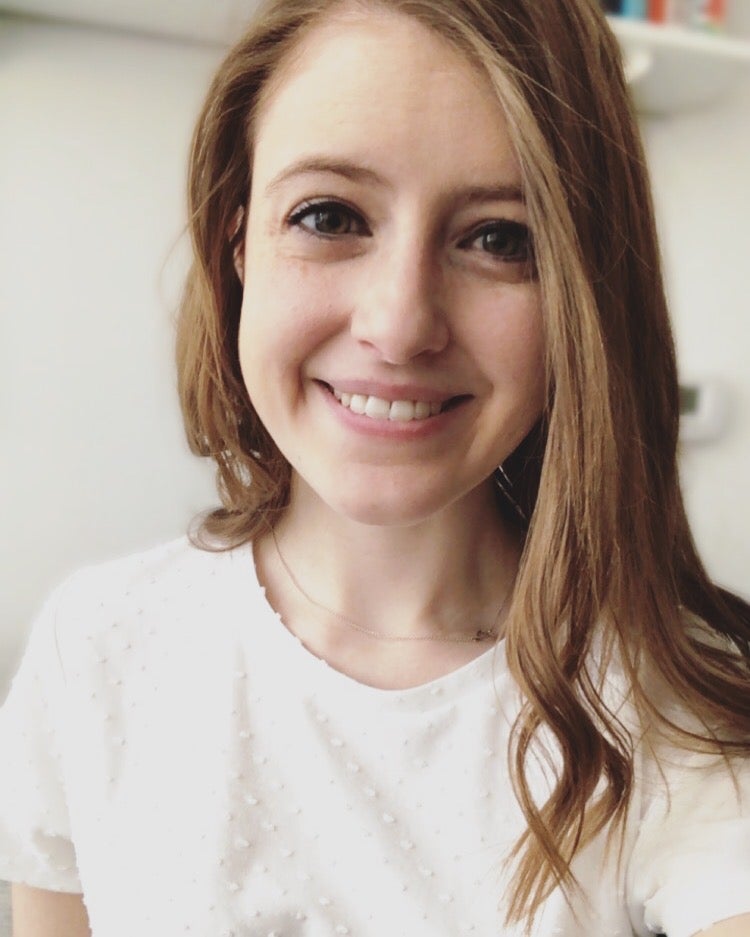 Ashley Posluns
Content Marketing Manager at Wattpad
Working on Wordpress?
Migration is on us.
Our team of experts will manage the migration of your content and data, along with a proof-of-concept to get you up and running.
Integrate with any technology
Choose your favorite frameworks, marketing automation tools, and analytics platforms to integrate with Zesty.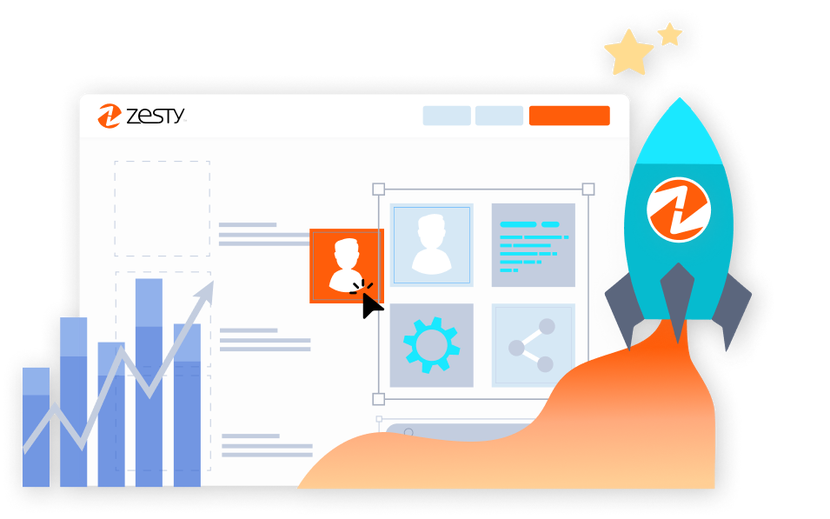 Get started with Zesty
Schedule a 30-minute demo to see how Zesty can help your franchise continue to see growth.
---