Why Zesty?
Build anything, without limits
Zesty powers websites, apps, digital signage, and more for top brands. Reduce development time, increase flexibility, and customize workflows with the hybrid CMS built for modern digital experiences.
Headless is an overcorrection - we're here to fix that
Pure headless CMS promises ultimate flexibility, but non-technical teams are left in the dark, development time increases and frustration becomes the norm. With Zesty, visual tools, flexible code, stage and publishing environments, and automation bridge the gap left by "cool" technologies.
Let's make building websites fun again.
Build for any channel and minimize development time
Create content once and publish to your website, app, IoT device, or other digital channels - without straining your dev resources.
No need for a full-stack developer. Zesty only requires basic HTML, CSS and Javascript knowledge

Integrate with your favorite technologies to extend your content

Leverage your favorite Javascript framework or Zesty's powerful Parsley templating for faster coding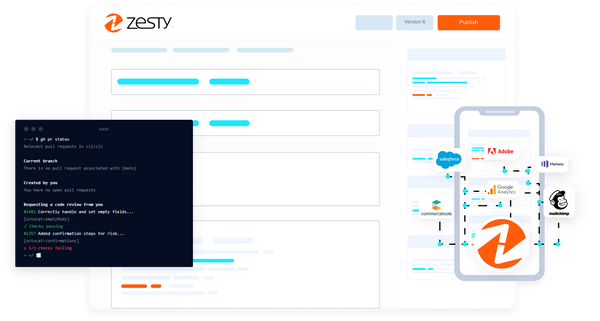 Accelerate content creation with robust visual tools
Get to market faster and reduce friction in the content creation process with Zesty's suite of visual tools.
Build pages and components with the visual drag-and-drop editor 

Preview your content with duo-mode or stage URLs

Make changes to content and metadata in real-time directly on-page

Publish directly to your site without dev involvement

Choose from pre-made templates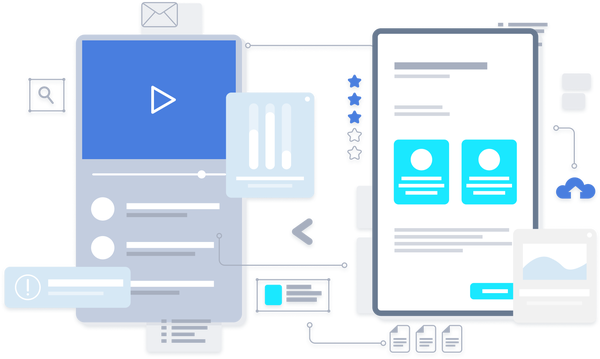 Let our automation do the hard work for you
Cut down on frustration and time with automated processes that help drive business forward, such as:
Code updates with your front-end changes

Site caching

Image resizing

SEO optimization, including keyword insights, URL creation, and 301 redirects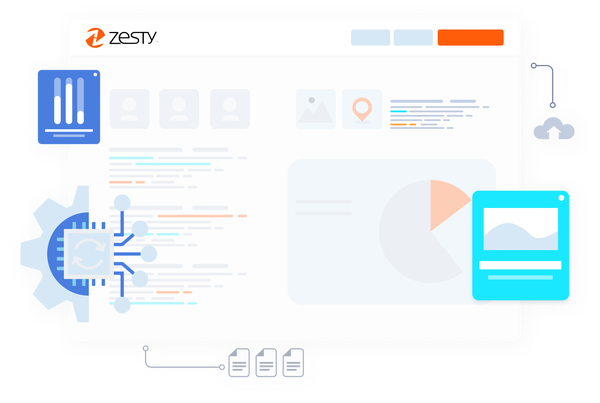 Speed up your sites and your development process
Zesty manages 1 billion requests per month with a 99.99% SLA - meaning you don't have to worry about your site failing due to scaled requests.
We also provide:
Auto-optimized content and media to ensure fast load times

Seamless integrations to your preferred technologies

Global CDN and server-side rendering

Simplified content creation that doesn't require extra development time

Schedule content releases individually or in batches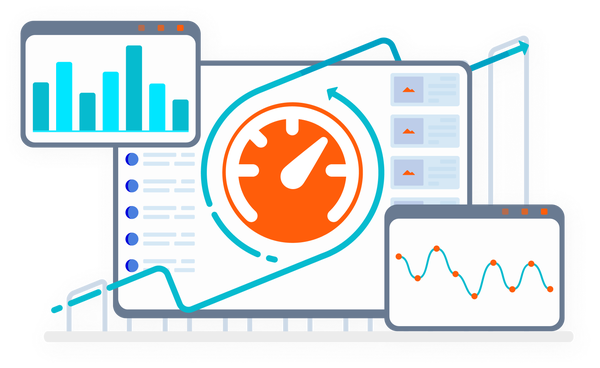 Zesty's key features
Our platform accelerates content production with integrated features that simplify your work.
Omnichannel Distribution
Create consistent experiences across channels, from desktop to mobile to voice and beyond

Built-in staging & production
Build, preview, and publish your content all from one interface - no additional tools needed.
Enterprise Level Security
SOC 2 compliance, automatic updates, and no plugins means streamlined security for your team.

Easy access to digital assets
With Zesty's native DAM, your team can access everything they need from one interface.

Faster page speed
Streamlined code and automated optimization mean your site will keep performing at top speed.

Streamlined workflows
Advanced user governance and role permissions mean you can define your teams granularly.

Automation at your fingertips
Zesty takes care of publishing, staging, SEO, sitemaps, RSS feeds, CSS/JS minification and CDN caching.

Cloud-native platform
Zesty was built on the cloud, meaning you have no limits to growth. Never worry about system updates or influxes in traffic.

SEO Optimization
Zesty automates SEO, metadata and image optimization to keep your site ranking high and running fast.
See what our customers have to say
The Zesty.io platform has quickly developed into a global benchmark for Sony's content marketing. We are now working with Zesty.io to deploy this strategy in other key regions throughout the world.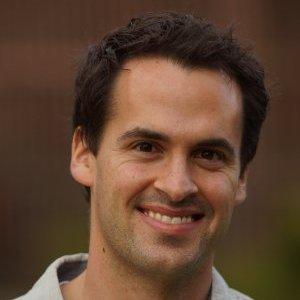 Matthew Parnell
MARCOM Manager at Sony
"The business now has the ability to update verbiage and other content without needing engineers to create a new build of the application. We can also add and remove some simple logic cases like adding/removing certain zip codes from a campaign for example all without needing to do a new build."

Ernest M.
Senior Software Engineer
"Highly recommend if you are looking for industrial-strength CMS with almost infinite flexibility for developers. If you want a cheap template-y solution, this is not what you want. If you want to build rich content experiences with excellent uptime and performance for brand-name clients, this is where to start and finish your journey."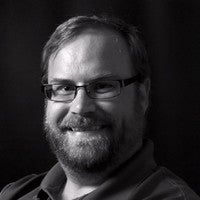 Benjamin Johnson
Director of Technology Operations at Blue Pixel Creates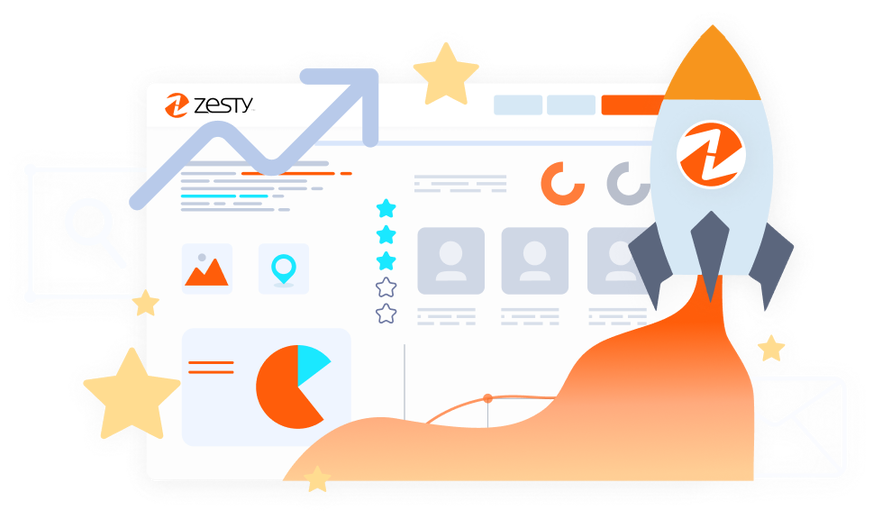 Get started with Zesty
Try the platform for yourself or schedule 30 minutes with our team to see how Zesty is bridging the gap in headless content management.
---