Enterprise headless CMS optimized for success
Zesty is a leading enterprise headless CMS trusted by top brands like Sony, Rocket League and the Phoenix Suns to take content creation and management to new heights.
Trusted by enterprise of any size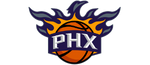 What a headless CMS can do for enterprises
Growing enterprises need to address complexity with the right technology.
Built to leave the monolith behind
Traditional CMS can't adapt to the rapidly changing digital environment and presents challenges when trying to scale. A headless CMS provides greater agility for enterprises to manage content across devices, speed development and connect with their audiences seamlessly.
Features built for agile enterprises
Manage multiple teams and complex workflows, keep your data secure, and speed up your development with Zesty. We offer robust content management, live previewing, contextual editing and more, all with leading technical support teams at your fingertips.
Optimized for higher ROIs
Reduce implementation time and overhead costs with a system built to simplify the work of complex teams, eliminate the need for costly backend development, and speed up the production of digital content.
Stronger customer relationships
Create content that engages your customers where they are, without extra development, time and headache. Zesty's headless CMS for enterprise ensures you can create once and deploy across any channel with ease.
It's easy to author content with Zesty's headless CMS
With Zesty for enterprise, your design, development and content teams can all work simultaneously to produce digital content. Simply create your schema or headless components, drop in your content, connect your code and send your pages live.
Why Zesty for your enterprise headless content management system?
Cloud-native and fully scalable
Never worry about too much data or traffic to your site. Our cloud-native platform is built for growth.
Enterprise-grade security
Zesty complies with SOC II, GDPR, and CCPA
White-glove support
Enterprise clients receive a dedicated account manager backed by a technical support team.
2.25x faster development
Get your site up and running faster with Zesty's streamlined processes and easy-to-use platform.
Easy Integration
Integrate with your current tech stack or compose a new one with Zesty's simple integrations.
54% lower total cost of ownership
Reduce costs with a platform that decreases the need for backend developers and extra technology
Transparent product roadmap
We work closely with our clients to develop features that boost their productivity.
Migration support
Moving from Wordpress? Our technical experts will move all your data and content for free

99.999% uptime
Never worry about losing a customer again with Zesty's guaranteed uptime.
Using Wordpress? Migrate your data and content for free
Our technical experts will migrate all of your existing data and content from Wordpress to Zesty, completely free.
Not ready to abandon your current traditional CMS?
Zesty can integrate with your current technology, so you can test drive the benefits of headless development without fully migrating.
Get started with our enterprise headless solutions
Request a 30-minute demo with our team to talk through your goals.
---